How to update from an old diving qualification to a PADI qualification.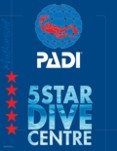 We frequently get asked how to update from an older qualification you may have taken many years ago to a new PADI qualification, and usually, if it is possible to do do some sort of refresh as part of the training. The answer is of course yes, you can get a new PADI card, and the training that you have already done (even if with a different training agency such as BSAC, CMAS, SSI or NAUI) will not have been wasted and it is rare that we need to start from complete scratch again.
This question often starts with 'I did my dive training 20 years ago, but did not keep it up and have now forgotten many of the skills, and never used a dive computer'. We all lead busy lives, and priorities change, so that skills learnt at one life-stage can be put to one side for several years.
Fortunately you can use your past training as a 'credit' to enter the PADI system, and we offer a special crossover/update training plan to get you back in the water and bring you up-to-date with your diving skills. The majority of the basic skills are easily transferrable from one training skills to another, as there are really no major differences in the way divers breathe, swim, and control their buoyancy underwater.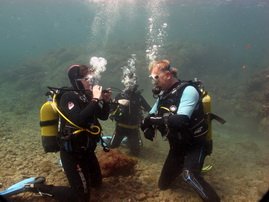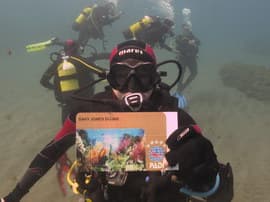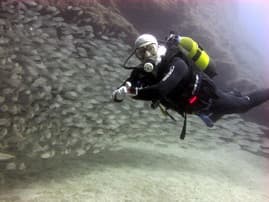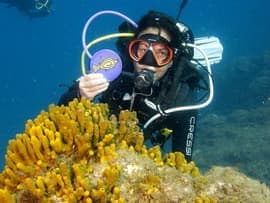 5
stars -
"Great team and a great experiance! Could not fault at any level. Highly recommend to all!!"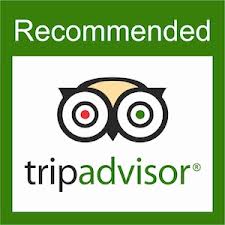 Thank you Raymond and Brian for all your help over the last 4 days. You and your team at Davy Jones are awesome and i would highly recommend you to everyone i know no matter what their ability was. The team are all very knowledgable and obviously love what they do. I can honestly see why they have the great reputation that they do! It was a pleasure to study my PADI Advanced here and i will be sure to be returning to see Brian and the team again. The dive sites were awesome ... Thank you all for making my holiday one i will never forget and i will look forward to returning soon!
2016-01-29
Paul G
Published by

Tripadvisor.co.uk

See full review
Your Update and Crossover Options
If you want to do a crossover to a 'PADI Card', then there are three general routes you can follow:
Do an extended refresh and complete the one-day PADI Re-Activate programme
Take a 'next level' course such as the three day PADI Advanced Open Water Course.
Do a complete reset and start again with a PADI Open Water Course
Your path will be very personalised, as most divers have different reasons why they want to cross over, they are at different stages in their dive training or may have had long or short gaps since they last dived. Have a look at the general options below to see which suits you best.
Crossover to PADI on an Advanced Open Water Course
This is the most common path, as PADI normally recommend that if you already have a basic (Open Water) diving qualification that you can both update yourself and cross-over by taking the course for the next level (normally the PADI Advanced Open Water Course). If you have not dived for a long time you can also start with a one-day refresh to review and build on your basic skills.
You will start with a one-to-one refresher with your instructor, who will check out and help brush up your basic skills, from putting the equipment together and doing a predive safety check (or buddy-check), through basic skills in water such as breathing, swimming and buoyancy control, mask and regulator clearing.
The PADI Advanced course is then a great way to explore the amazing El Cabrón Marine Reserve as you build your confidence and learn new skills. You will see several dive sites with different habitats and there is always the chance to see an angel shark or ray or spiny pufferfish during your dives.
During the three days you will then undertake five training dives on a normal PADI Advanced Open Water course, where we cover subjects such as navigation, deeper diving, use of modern dive computers, and improved buoyancy control. You will then be awarded a PADI Advanced Open Water qualification.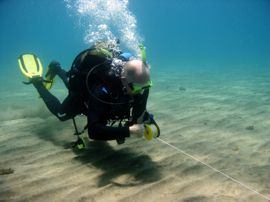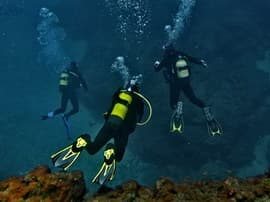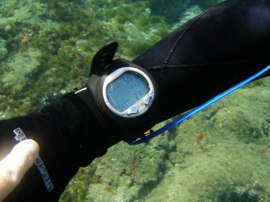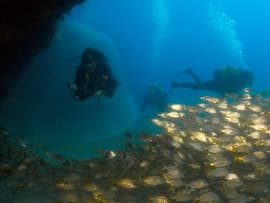 Crossover to PADI with a complete restart
If you have not dived for many years, or you are really unsure about your skills, then you can go right back to step one and take the first level course, the PADI Open Water Course as an extended refresh. We will cover in detail all the basic diving skills, any new skills from the PADI System, as well as personal safety skills, and help you to rebuild your confidence in scuba diving while having some fun underwater in our lovely dive sites.
Finally if you are not sure, then come along and we will start the first day as a introductory/ refresher dive, and after that we can have a proper discussion about which route will suit you best.
We have a great team of experienced, mature, PADI Instructors, three of which have been recognised as both Master Scuba Diver Trainers and PADI Elite Instructors, to look after you. When you convert to a PADI qualification with us we can offer you some of the best dives in Gran Canaria with the following benefits.
You will dive in one of the Canaries most prolific and spectacular dive sites, the El Cabrón Marine Reserve in Arinaga.
We keep your course sizes small to help you get back into diving quickly
Read the reviews on TripAdvisor complimenting our high standards for professionalism and training.
To make your experiences more personal and enjoyable, our courses maintain low instructor to diver ratios.
All of your dives will be no-decompression dives within safe recreational limits
PADI Training Courses in Gran Canaria
If after your conversion, you want to take your skills a bit further, we also offer all the main PADI training courses, the most popular being:
Recent Student Success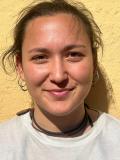 No matter which course you choose, we can help you to get that licence by making some excellent dives among the profuse marine life in the El Cabrón Marine Reserve. Our diving centre in Arinaga is
just twenty minutes
by mini-bus from the popular tourist destinations of
Playa del Ingles, Maspalomas, Meloneras, Sonnenland, Bahia Feliz, San Fernando and San Agustin
. All our packages include a complimentary two-way transfer to your own Hotel, and we have a full range of high quality equipment available for you to use on your dive.
So what is diving in Gran Canaria like ?
This short video will give you an idea of the water clarity, underwater scenery and shoals of fish we find here.
So if you want to make use of your new PADI qualification, or are planning to take a course while on holiday in the Canary Isles make sure you visit the El Cabrón Marine Reserve on Gran Canaria with PADI Five Star Dive Centre, Davy Jones Diving, and experience our warm welcome, professional standards and great diving.
Discover more secrets of the best diving in Gran Canaria