Den bästa dykningen på Gran Canaria!
Late Season Special Discounts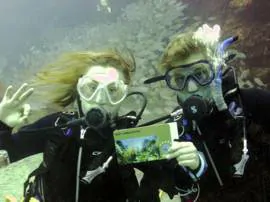 Don't miss this SPECIAL LATE SEASON OFFER Get 5% off any diving or PADI Course starting before 17th October! For two or more people together save 10% each off our standard prices!
Get in contact with us by our Contact or Booking pages, by email, Whatsapp or phone, and mention promotion AUTUMN2022 and we will arrange your dives or course in one of Europe's best dive locations. Remember that the offer only lasts for two weeks!
Find out more and Save up to 10%
Det är skoj att dyka på Gran Canaria! Funderar Ni på att dyka på semestern på Gran Canaria? Missa då inte chansen att utforska "El Cabrón", det bästa dyk stället på ön.
El Cabrón är ett av Spaniens bästa dyk ställen och rankat ett av de 100 bästa i världen.
Vi är den dykarskolan som ligger närmast detta fantastiska marin reservat.
Vi är den enda PADI 5-Star Resort dykarskolan på Gran Canarias öst kust.
Året runt dykning, tack vare golfströmmen och vårt soliga väder
End. 20 min från turistcentret Playa del Inglés, Maspalomas.
Fri hämtning / lämning
Fri telefonservice, lätt att få kontakt
Fantastiska undervattens upplevelser – massor av överraskningar!
Godkänt av kanariska myndigheter, att erbjuda dykning och dykträning
Tilldelat PADI "Certificate of Excellence" 2006 & 2012
Dykskolan ligger endast ett skenkast från ett av Kanarieöarnas bästa dykställen. Det tar bara några minuter att nå exceptionella dykvatten där en quldgruva av marint liv väntar på att upplevas. Vi har kul i vattnet och vår kunniga personal och dykcentret finns endast några minuter från dykstället gör det lättare att relaxa mellan dyken.


I centrum an reservatet, Playa del Cabrón, är det perfekt att lära sig dyka, BSAC eller PADI kurs. Det är skyddat och säkert, ändå finns ett växlande och färgrikt marint liv. Du kan ochså delta i en mer avancerad djupvatten kurs, där man hittar de mer ovanliga varelserna, snorkel kurs eller marin safari. Glöm inte fördelarna med vår låga moms, när du köper dykutrustning!

Hablamos Español

Wir Sprechen Deutsch

5
Stars -
"Trygghet, fint bemötande och skicklig guide! En härlig dykupplevelse!"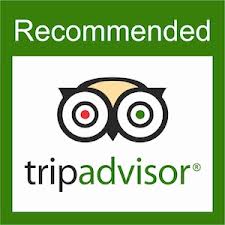 En härlig dykdag. Jag vill ge dykcentret bästa betyg. Jag och min man skulle tillbringa en vecka på Gran Canaria. Så då ville jag passa på att dyka. Valde stället på grund av att de dyker i ett marint reservat och goda omdömen på trip advisor. Lätt att komma i kontakt med. Vi skötte all konversation via mail. Jag bokade två tanks dyk. .... Även mellan dyken var det trevligt. Tack alla ni som gjorde detta till en fansastisk och gav mig ett fint minne att ta hem!! Jag kan varmt rekommendera Davy Jones diving center!
2016-12-10
Anette G
Published by

Tripadviser.com

See full review
Klicka här för att besöka Gran-Canaria-Diving.com
och se fler undervattens foton av havslivet utanför Gran Canaria.
Utforska det fantastiska undervattens landskapet i marin parken med grottor, tunnlar och väggar. Vi får kanske se stim av barracuda, en sting rocka "glida" förbi eller havsängelhaj. Vackra sjöhästar eller när 10-armad bläckfisk ändrar färg. Varje guidad dykning i "El Cabrón" marin reservat kommer att öka Din förståelse för den marina miljöns komplexa ekosystem. Vi organiserar ochså djuphavsdykning, vrakdykning, nattdykning och speciella dyk för undervattens fotografering. Vi får ofta höra att det här stället är bättre än något på Teneriffa eller de andra Kanarieöarna, tack vare kvantiteten av marint liv och mångfalden av arter.
Om Ditt mål är att få den bästa dykningen på Gran Canaria, Teneriffa eller andra kanarieöar kontakta oss, e-mail eller telefon, och vi arrangerar din utforskning av ett av Europas bästa dykställen. Kom ihåg att vi även har fri hämtservice från Maspalomas, Playa del Ingles, Sonnenland, San Agustin, San Fernando, El Tablero, Bahia Feliz, Puerto Rico, Anfi del Mar, Patalavaca, Vecindario, Agüimes och Meloneras, med en genomsnittlig transfertid på 25 min.
Vi talar engelska, spanska och tyska i centret, men varje år ansluter sej fler svenska vänner för att ha roligt med dykning och att njuta an dykning på Gran Canaria.
Remember our FLEXI-BOOK offers!
NO Deposit, Cancellation or Change fees!
Några andra relevanta sidor på vår webbplats