The History of the Canary Islands Marine Reserve at Cabrón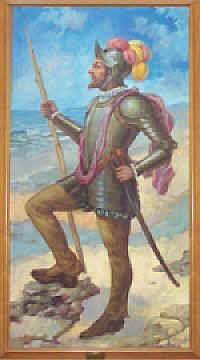 The marine reserve de Arinaga at Cabrón posesses one of the major reserves of marine biology and ecology in the Canarian Archipelago. It is the only reserve on Gran Canaria and is situated between la Playa de las Cruces and Risco Verde in the district of Aqüimes, it is known locally as "El Cabrón" after Don Pedro Hermandez de Cabrón of Cadiz, who took part in the conquest of Gran Canaria.
The reserve was proposed over ten years ago by the Ayunimentio de Aqüimes (the local council), and was listed as a Site of Special Scientific Interest (SSI) by the European Union in December 2001. During these years it has become the most important diving site on Gran Canaria, and has been used for International Underwater Photography competitions, and is the only site on the island included in the top fifty dive sites in Spain.
In addition to a spectacular array of marine life, the volcanic rock in the reserve has created arches, swim-throughs, caves and overhangs to give the diver an unparalleled combination of a high energy site on a highly interesting seabed.
The reserve is only fifteen minutes from Playa del Inglés, Maspalomas and San Agustin.
Discover more secrets of the best diving in Gran Canaria