Your Instructors
We are a small but friendly and stable team, who all share a common view of the style of safe diving that we undertake here. We are all focussed on making sure that you have some great dives in absolute safety. We all follow standardised risk management procedures and world class safe diving practices which have ensured that we maintain a very high safety record. Here then is an introduction to your instructors.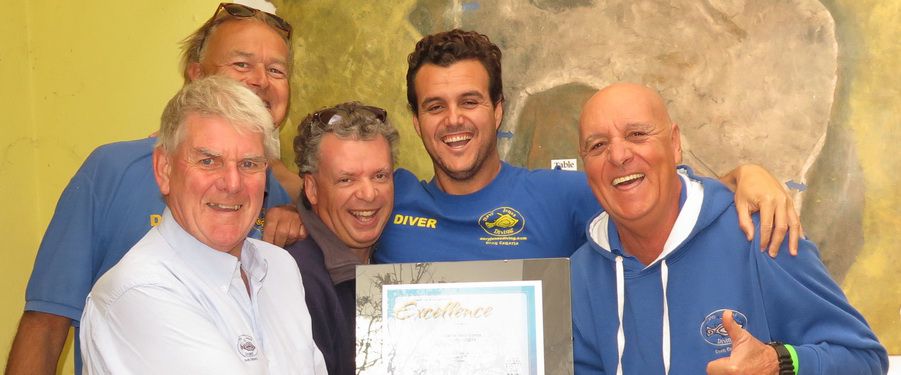 Your Instructors
Brian Goldthorpe - Owner and Chief Instructor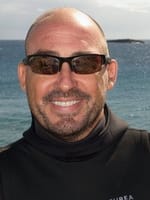 Brian is English and has been diving since the mid-90's and is both a BSAC Advanced Instructor (CMAS 3* equivalent), and a PADI Master Scuba Diver Trainer; as well as being a BSAC Advanced Diver and a Nitrox Instructor. He was awarded the PADI Elite Instructor certificate in 2013. Before coming to Gran Canaria he dived extensively in British waters the UK at most of the popular sites including the Farne Islands, St Abbs, Oban and the Scottish West Coast, Plymouth, and of course inland sites such as Gildenburgh, Capernwray and Stoney Cove. He was Chairman of Harrogate BSAC and is a qualified boat handler.
Brian has completed over 4000 dives and has dived in the Red Sea, Florida, Turkey, Cyprus, Corfu, Malta and other Mediterranean sites including the Medas Isles. With over fifteen years of diving experience in the Canaries he has a wealth of knowledge on the Marine Life found in the Arinaga area and the special dives and secrets of the El Cabrón Marine Reserve.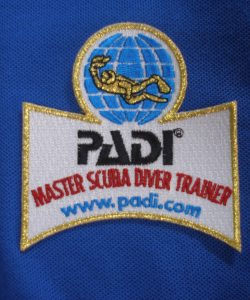 His main interest today is digital underwater photography, for which he is also an instructor. In 2006 he was awarded a 'Certificate of Recognition for Excellence' by PADI for the teaching of their Digital Underwater Photography Course. He is also very interested in Angel Sharks, and has organised the three-year study with the University of Las Palmas into Angel Sharks in the El Cabrón marine reserve.
Brian started the dive centre with Marilyn, but sadly at the end of 2015 she lost her fight against cancer and is sadly missed by all the team. He is one of the ´grandads' on our team. He also speaks Spanish and German, and you can read his Personal blog on Gran Canaria here.
Eduardo Vera Gonzalez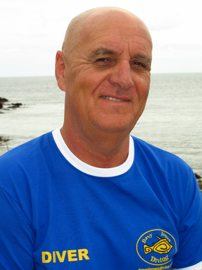 Eduardo has been diving for over twenty-five years, most of this here in the Marine Reserve at Arinaga in Gran Canaria! He is a PADI and a BSAC Instructor, and took his first ever dive, in the bay of the Playa del Cabrón back in the 1986. He believes he has completed more than 10,000 dives but stopped counting a long time ago!
He has been involved in several special wreck explorations including leading the expedition to Florida in 1996 to examine the wreck of the 'Valbanera' - a ship which was carrying over 400 emigrants from the Canaries to Cuba and South America which sank in 1919. He has also logged more that 200 extreme dives on the 'Alphonso XII' which lies in 60m of water and where stories of lost gold coins and other jewellery still persist.
Ed also speaks English and lives in Arinaga, overlooking the sea, and his two sons both follow the other major local recreational activity - windsurfing. He became a Grandad for the first time in 2012, and his knowledge of the marine reserve, its tides, currents and weather, and the marine life here are encyclopedic and he is highly regarded among the local divers here and regularly appears on Canarian TV, Radio and in the press.
Hector Vera Garcia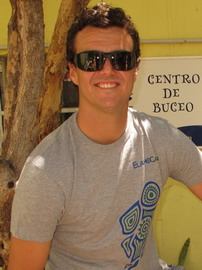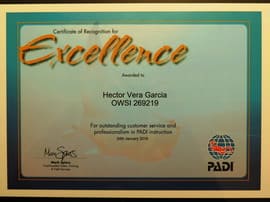 Hector has worked for many years in Davy Jones as a Divemaster and he recently become a PADI Instructor as well. He is diving since he was very young and have experienced diving in the Canary Islands as well as Thailand. He speaks fluent Spanish and English and he is a very knowledgeable and an environmentally careful diver. He is always ready to help other divers to get the best experience out of it, and for his dedication was awarded a PADI Instructor Certificate of Excellence in 2019.
Brett Sharman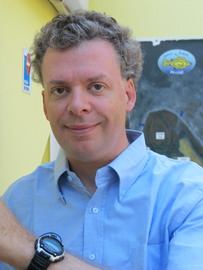 Brett has recently become a PADI MSDT and has worked for five years as a Divemaster with Davy Jones. Brett likes underwater life and he is very passionate about it. He is a citizen of the world, lived everywhere and he speaks fluent English, German, Dutch and currently learning Spanish. He started enjoying teaching since becoming an instructor and never loose the patience!
Other instructors
From time to time other instructors support our core team, to help us maintain small groups/high supervision and provide a high quality of service to all of our guests.
Remember our FLEXI-BOOK offers!
NO Deposit, Cancellation or Change fees!
Discover more secrets of the best diving in Gran Canaria