Top 10 dive sites in the El Cabrón Marine Reserve
The map below shows the main entry and exit points for scuba diving and snorkelling sites within the El Cabrón marine reserve.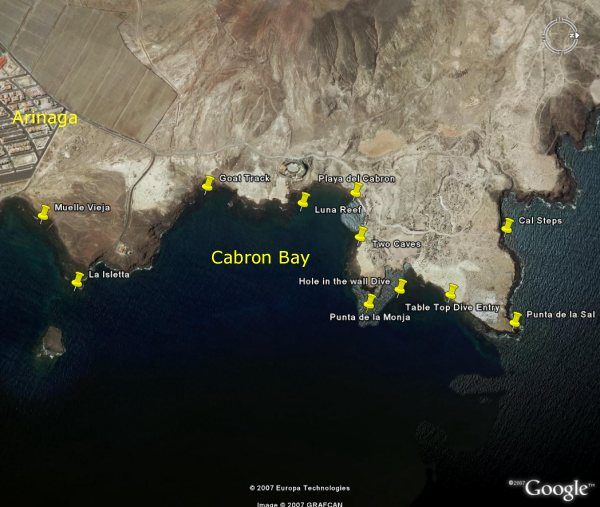 In the dive centre we have several large scale maps of the marine reserve, showing all the main features of this area, both above and below the water. The entry points are all marked, as are the main caves, reefs, drop-offs and many other micro features, so that we can make our briefings as informative as possible. To back this up we have 'dive profile' sheets for all the major routes, so that you can plan the dive, or review it afterwards!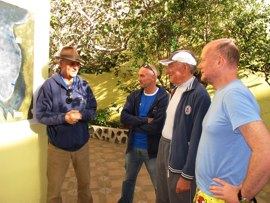 Discover more secrets of the best diving in Gran Canaria