Dykning i Meloneras, Gran Canaria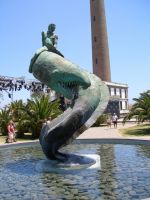 Vi får ofta frågan om det finns någon dykning eller snorkling i havet runt Meloneras eller de angränsande orterna Playa del Inglés, Sonnenland, San Agustin eller Bahia Feliz på Gran Canaria.

Svaret är nej. (sorry). Meloneras och Playa del Ingles är mest kända för sina stränder och fantastiska sanddyner bakom stranden ... vilket med dyknings termer innebär .. massor av sand och inte mycket marint liv och inte så mycket djup.
Du kommer förmodligen hitta några bottenlevande arter som storögda flundror och weaverfish (vara noga med att inte kliva på dessa) och på natten kommer rovdjur som rocka och ängla haj för att jaga varelser som gyllene havsål, men jämfört med de viktigaste dykplatserna på Gran Canaria, är stränderna liksom sanddynerna som backar upp dem .. lite av en öken.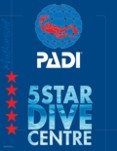 Dykare söker också efter ett PADI dykcenter i Meloneras, men eftersom den intilliggande dykningen är dålig, finns för närvarande ingen PADI Godkänd Dive Centre i Meloneras, Playa del Inglés, Meloneras, San Agustin eller de andra orterna i "Sur". På kartan kan det se ut som om vi är en bit från hotellen i söder, men motorvägen som förbinder södra och norra sidan av ön innebär att det är snabbt och enkelt att ta sig från Meloneras till Arinaga.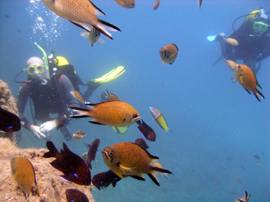 Men oroa dig inte. Meloneras har alltid haft ett gott rykte som en destination för sol älskare men har också alla attraktioner och faciliteter som gör det till en fantastisk familje destination. Det är också bara 20 minuter väg från marin reservatet El Cabrón nära Arinaga på östkusten. El Cabron betraktas av lokal befolkningen som den bästa dykplatsen på Gran Canaria. Det finns gott om dykning, det har en av de bästa blandningarna av marint liv på ön, och du kan dyka över tio olika router i reservatet. Om du vistas i eller i närheten av Meloneras är bästa dykningen i Marin Reservatet vid Arinaga.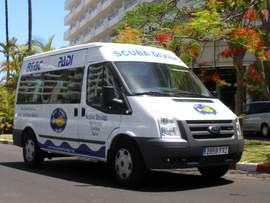 Vi erbjuder gratis upphämtning för dykare från Playa del Ingles varje dag i vår luftkonditionerade mini-bus, så de kan njuta av den bästa dykningen i Gran Canaria, och kan vara tillbaka med sin familj i Meloneras, Meloneras och Meloneras i tid för eftermiddagste.
Meloneras har också ett mycket levande nattliv, och massor av prisvärt boende, så att du kan festa en natt och sedan dyka på andra dagar, vila ut i dynerna eller shoppa i Yumbo centrum.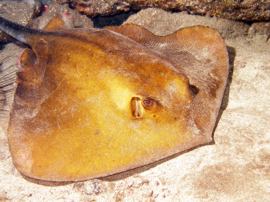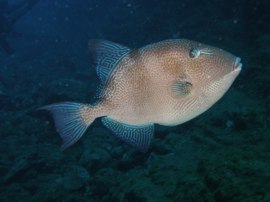 I sammanfattning, om du kommer hit med en familj och bara dyker ett par dagar, då är Meloneras en utmärkt bas för att utforska Gran Canaria. Det finns massor av saker att göra och se i Playa del Ingles, inklusive två vattenparker, strandområdet, ridning, jeep safari, sky-diving och helikopter resor(för att bara nämna några). Härifrån är det en kort resa till El Cabrón marin reservat där du kan delta i några toppen dyk.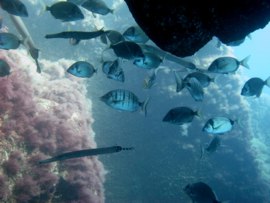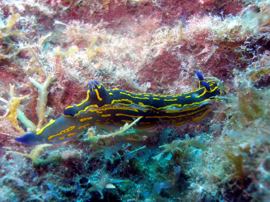 Hotell, bungalows och lägenheter i Playa del Ingles och normala uppsamlings tider
Vi hämtar dej från dessa hotell och lägenheter på regelbunden basis, plus många fler mindre lägenheter
Hotel Name
Collection Time
Bahia Meloneras
08:50-09:00
Club Riu Gran Canaria
08:50-09:00
Grand Hotel Residencia
08:50-09:00
H10 Playa Meloneras Palace
08:50-09:00
Lopesan Costa Meloneras Resort Spa and Casino
(Gran Hotel Costa Meloneras)
08:50-09:00
Lopesan Villa Del Conde Resort and Thalasso
08:50-09:00
RIU Palace Meloneras
08:50-09:00
Hotel Palm Beach
08:50-09:00
Hotel IFA Faro
08:50-09:00
RIU Maspalomas Oasis
08:50-09:00
Om ditt hotell eller lägenhet inte finns på listan ovan, kontakta oss och vi kommer att bekräfta upphämtnings tid.
Remember our FLEXI-BOOK offers!
NO Deposit, Cancellation or Change fees!
Några andra relevanta sidor på vår webbplats