Playa de Arinaga
COVID-19 and Volcano - Diving Centre Update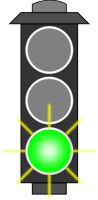 We are Open! We are about 250km from the volcano on the island of La Palma, and are not effected by the volcanic eruption there. Our thoughts are with the families that have lost their properties.
Regarding COVID-19, the Canary Islands have some of the lowest infection rates in Spain, and most attractions and hotels are now open, including our diving centre.
You can travel safely to Gran Canaria and enjoy your scuba dives here.
See our short
Question & Answer video about diving during the CoronaVirus.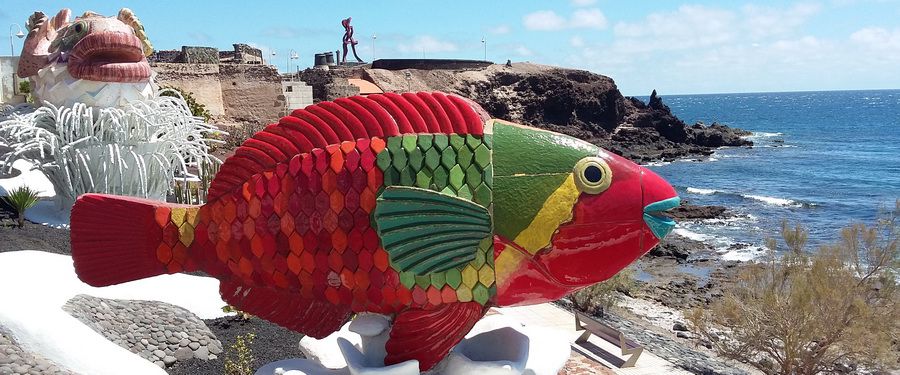 Risco verde
Playa de Arinaga on Gran Canaria in the Canary Islands is a pleasant 'local' town which seems a world apart from the bustle and commercialism of Playa del Ingles and other tourist holiday resorts. It is located in the Agüimes district, and is less than twenty minutes from the popular tourist centres of Playa del Ingles, Maspalomas, San Agustin, Sonnenland and Bahia Feliz.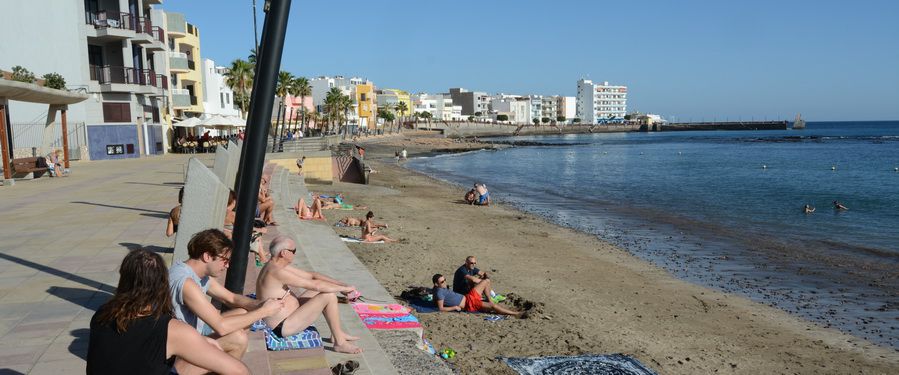 the Aveneida and beach
It used to be 'off' the main tourist routes, as there was almost no accommodation available for short term hire. For many years it was the favourite 'local beach' for many of the residents of Gran Canaria, who would come down to Arinaga for the day. However over the last few years a lot of 'short-term' accommodation has become available and this has been eagerly used by many 'sunbirds' from Nordic countries and Germany over the winter. Despite this small influx, Arinaga remains firmly and solidly a Spanish town, speaking predominately Spanish in the shops and bars, with locals out walking and greeting each other along the aveneida all day long.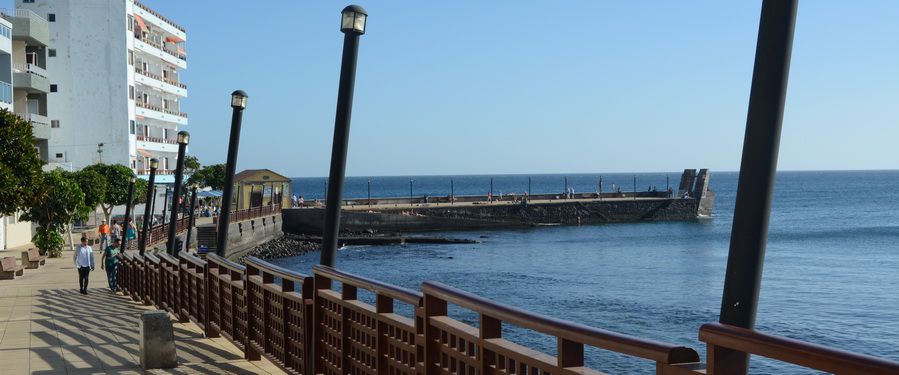 Muelle de Arinaga
It is this contrast with the tourist resorts of the South of Gran Canaria which appeals to many visitors all year round. Arinaga is still an authentic Spanish Town, and if you want to 'feel' the culture, improve your Spanish, or get away from areas of 'tourist tat', then Arinaga is a great place to stay. Arinaga has a relaxed, laid-back feel, a lovely coastal Aveneida along which Spanish families stroll, and just one small hotel with six small rooms for businessmen visiting the big industrial estate inland from Arinaga. Click here and you can see a 360 degree surround photo of the Avenida on Canary Info.com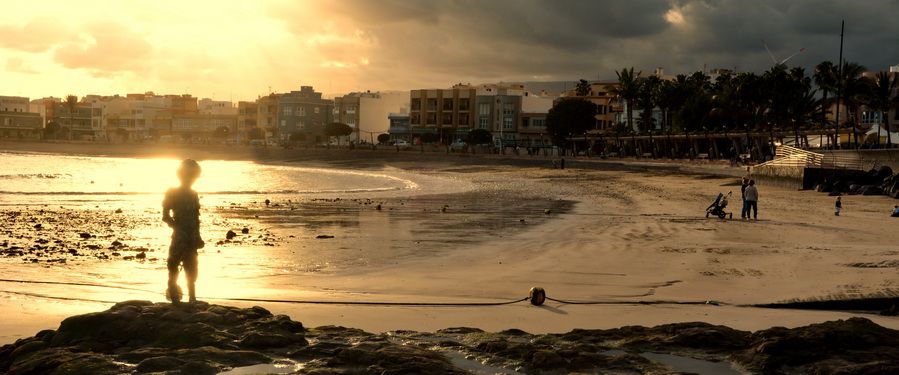 Sunset over Arinaga
Some of our guests stayed at Nautilus apartments in Arinaga and liked the town and the apartments so much that they created a blog all about Arinaga and Nautilus apartments.
Arinaga may feel laid-back and relaxed, but once a year at the end of August up to 40,000 people descend here for one of the biggest open air parties - the Vara de Pesca, celebrated with a great firework display just before midnight.
Every Thursday night is also 'pinchos' night in Arinaga when many of the bars offer samples of the local food. For €2.50 you get a food sample and a drink (beer, wine, etc!) so you can try 3 of 4 bars and sample the food and drink at each! If you stay in Arinaga make sure you enjoy your 'Noche de Pinchos!'.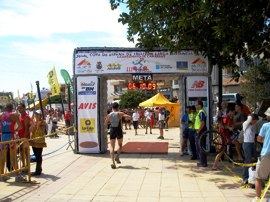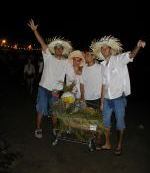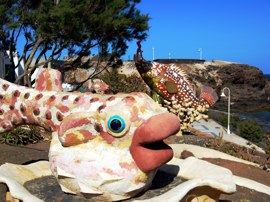 Remember our FLEXI-BOOK offers!
NO Deposit, Cancellation or Change fees!
Discover more secrets of the best diving in Gran Canaria