Diving in Gran Canaria
Your guide to some amazing dives!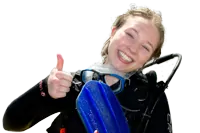 Gran Canaria is one of the best places to dive in the Canaries and Europe!
Our amazing climate that means you can dive all year round in wetsuits
the sub-tropical waters are warmed by the gulf stream.
the variety and colours of the marine life will amaze you!
Explore wrecks, reefs, caves, caverns and a variety of habitats
The most southerly of the main Canary Islands so warmest in winter
See sharks, rays, nudibranchs, moray eels, big shoals, and lots of colour
"
I didn't expect to see so much!
" is a common response after diving in Gran Canaria for the first time.
Where to Dive in Gran Canaria
Coming to the Canary Islands, and looking for the best places for SCUBA diving?
The Spanish national newspaper El Páis said don't miss the most popular site "El Cabrón" or Arinaga Marine Reserve. You will see how the combination of beautiful underwater scenery, and ten amazing dive routes filled with abundant and varied marine life in big shoals have made this the most popular dive site on Gran Canaria.
Arinaga is close enough to both the main resorts of Maspalomas in the south, and the capital Las Palmas in the north, so that it can be reached within 30-35 minutes from 80% of the most visited parts of the Island.
Your dives from our award winning PADI 5-Star Dive Centre at Casa Limon are right next to this hot-spot for diving and marine life. Our training and courses are so highly rated that we achieved the PADI 'Outstanding' Award.
5
Stars -
"Very refreshing!"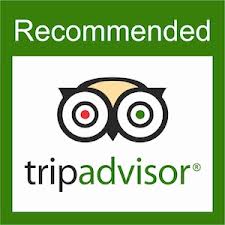 Very much recommended if, like us, you haven't dived for a long time - we were hugely grateful to Peter for gently leading us on two fantastic refresher dives. We were a bit nervous beforehand but he made us feel totally comfortable under the waves. Thanks also to Brian and the team for the logistics, including picking us up at our hotel and welcoming us at Casa Limón in Arinaga. As for the sealife in Gran Canaria, we got to see a really good variety, including trumpetfish, octopus and cuttlefish, so the marine reserve at El Cabrón didn't disappoint.
2022-02-03
Dream801571
Published by

Tripadviser.com

See full review
What will I see when Scuba Diving in Gran Canaria?

You can buddy up with other experienced scuba divers here all year round and you will always see amazing marine life. You can see endangered species such as angel sharks, filefish and rays in winter and spring, sea-horses and triggerfish in summer and big shoals all year round. For your camera there are brightly coloured glasseyes, tiger morays, cleaner shrimps, nudibranchii, and cephlapods.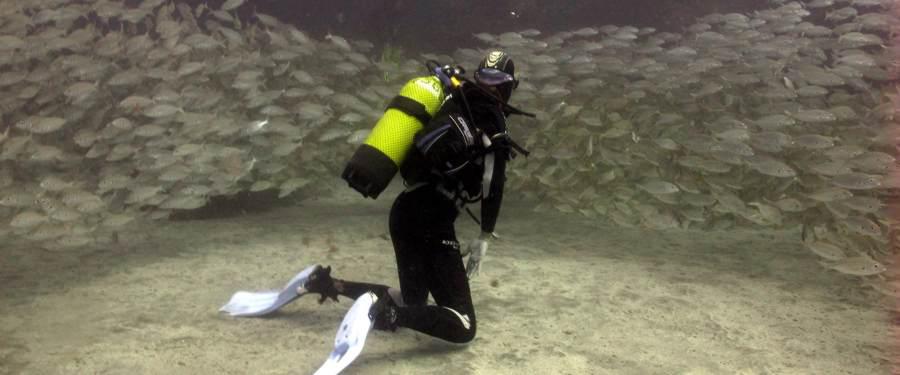 The waters surrounding the Canaries are 'sub-tropical' which means that they are just warm enough for some tropical species such as trumpetfish, parrotfish and damselfish, and yet cool enough for European and temperate species such as bream, wrasse, groupers and angel sharks. This mixture makes the Canary Islands a really interesting place to dive with great variety of species and water temperatures than never drop below 18ºC.
Our mature multi-lingual instructors know the best sites on the island for diving, and we can show you stunning underwater scenery, big shoals of fish or mysterious wrecks. You can rely on our their expert knowledge of our 'local patch' to show you the hidden secrets, such as the hiding places of the rare spiny pufferfish, or other rare species such as soldierfish and 'special places' in the El Cabrón Marine Reserve such as the local cleaning stations or hidden caves.
Typical Diving Conditions in Arinaga
You can see what it is like to dive here on this short video taken while diving Gran Canaria in winter 2018 (diving in January and February)). Below are some typical highlights. Enjoy other Gran Canaria diving videos on our YouTube Channel
Choose your Diving Trips
We cater for divers with all levels of skill from none to expert. If you have no experience you can do a PADI Discover Scuba Diving experience, or if you have a diving qualification you can join our groups of experienced scuba divers. Choose the programmes that suit you and your diving partners best.
Who recommends the El Cabrón area for great dives in Gran Canaria?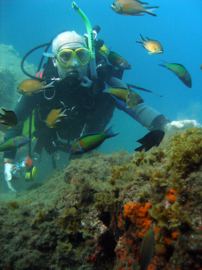 "Best Diving in Gran Canaria" - Dive Magazine
"Best place to dive is at El Cabrón" - AA Pocket Guide
"One of the most spectacular sites in the Canary Islands"
- Diving in Canaries (Sergio Hanquet)
The Gando-Arinaga area is one of the richest in fish species of the Canary Islands. (BIOGES - University of Las Palmas)
El Cabrón is one of the best zones for scuba diving in Gran Canaria (El País newspaper March 2018)
5
stars -
"Perfect guided dives in the El Cabron Marine Reserve"
Mr boyfriend and I are both Advanced Open Water divers, and as soon as our credentials and insurance were checked (as it should be!) we were off on 10 awesome and varied dives on the marine reserve and also in the north of the island in Sardina. As we are experienced in diving around the world, it was fantastic to know how safe and knowledgeable the team were - especially Ed and Brett! We really could not have asked for more. I highly recommend Davy Jones for their professionalism, experience and friendliness. I would most certainly return!
2016-07-12
Beth J
Published by

Tripadvisor.co.uk

See full review
Certificate of Excellence
2014-2020
"Topspot - De unieke duikplaatsen in het natuurpark voor Arinaga"
Duiken Magazine
"La variada y confiada fauna, junto a un fácil accesso, han hecho de esta zona la más visitada de Gran Canaria"Guía de Buceo España
Listed as a Site of Special Scientific Interest by the European Union since 28/12/2001.
How to dive and explore the El Cabrón dive sites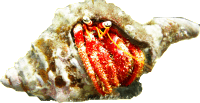 We are the closest PADI 5 Star Diving Centre to this amazing high-energy divesite, and our expert professional instructors know the highlights, the sights and the secrets better than anyone else. Our team is mature, speak English, Spanish, German, Dutch and Italian, and we have three PADI Elite Instructors.Our Dive Centre in Casa Limon has some of the best facilities in the Canaries, including a large private garden to relax in between your dives. We run a collection service that covers the East coast from Las Palmas down to Playa del Ingles, Maspalomas and Meloneras and up the West coast to Puerto Rico.
With our reputation, facilities and experienced multi-lingual staff it is little wonder we are one of the three most popular PADI 5-star Dive Centres on Gran Canaria and we offer a great dive experience for everyone from complete beginners up to experienced scuba divers. We are a family friendly diving centre where your safety is highly important, as is making sure you enjoy Gran Canaria's best diving site.
The first time you dive in the subtropical waters around this Island you will be amazed not only by the huge shoals of fish but also the variety of colours and species, from minute hermit crabs and vivid damselfish up to intriguing but critically endangered species including angel sharks. The relatively low levels of sea urchins, and good plankton production, means that this area still has thriving habitats and good biodiversity compared to many of the other dive sites in the Canary Islands.
PADI Open Water Diver and other diving courses

We are one of the top ten PADI Five Star Dive Centres in the Canaries, and already hold three PADI Certificates of Excellence. Our PADI Elite Instructors are mainly at the senior MSDT level, and fluent in English, German, Spanish, and Dutch, and you can pick from the complete list of all our PADI courses including our highly rated PADI Open Water Diver Course or the two-day PADI SCUBA Diver Course or our try-dive or Discover Scuba Diving experience for beginners, pages on snorkelling in the Arinaga area, and don't miss more challenging courses such as the PADI Advanced Open Water Course!