Gran Canaria
Diving at Christmas and New Year

Coming to Gran Canaria and thinking about diving in December or January? Well, you can dive here all year round, and as Gran Canaria is the most southerly of the main Canary Islands, you will find the warmest waters of all the Islands, especially in Winter.
Winter is also a great time to see our only shark, the critically endangered angel shark (squatina squatina). These return to their breeding sites in late November, and during the November to January period you may even come across a male swimming and searching for a mate.
Please Note: the period from about 15th December to 6th January always gets very busy.. make sure you book well in advance if you want to dive during this period as we have a fixed capacity and every year have to turn away late bookings.
During December and January angel sharks tend to be more active, especially hopeful males searching for a receptive female.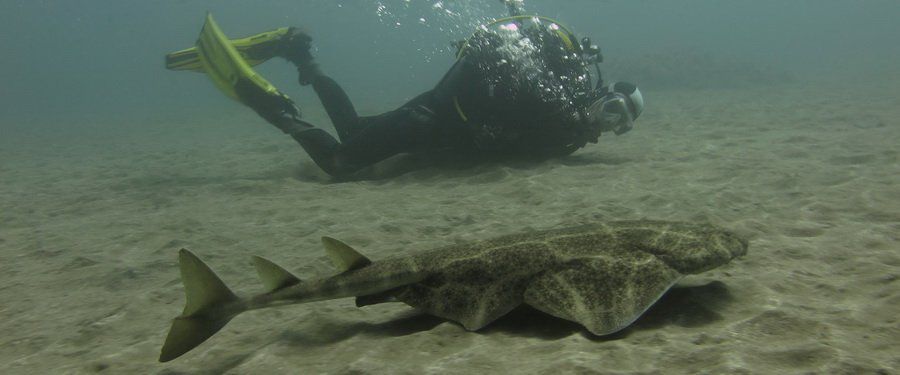 Swim with angel sharks
Winter is also a great time for night dives, as the sun sets around 6.00-7.00pm, which means that unlike in winter we can get in and out of the water at a convenient hour. And with angel sharks and rays coming back into the area to feed at night you never quite know what you will bump into in the dark.. or what will bump into you!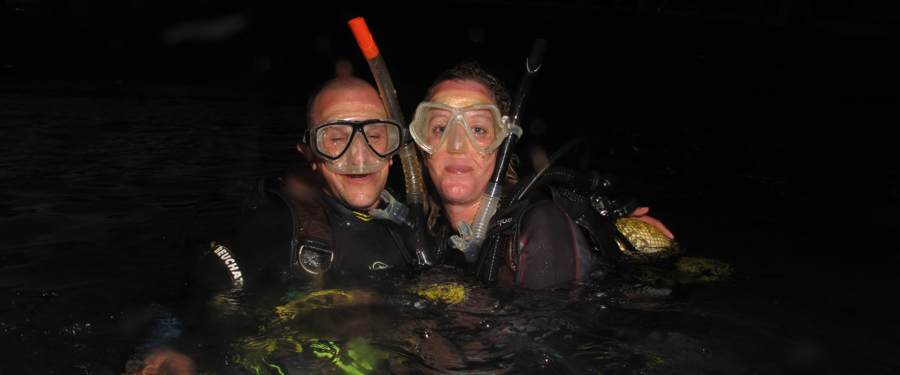 Night Dives in Gran Canaria
Winter is also the time to find brightly coloured nudibranch on the reef. Hypsellodoris picta is most visible, but look out carefully for Golden Sponge snail and 'vaca suize'´- the cow snail as well.

Nudibranch return in winter
Between dives you can relax in the garden at Davy Jones Diving Centre, Casa Limon, and enjoy the winter sunshine in the garden with a hot drink in your hands.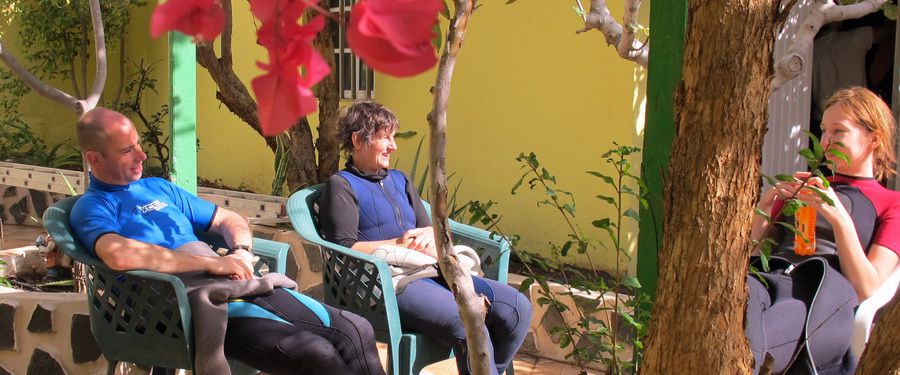 Take your surface interval in style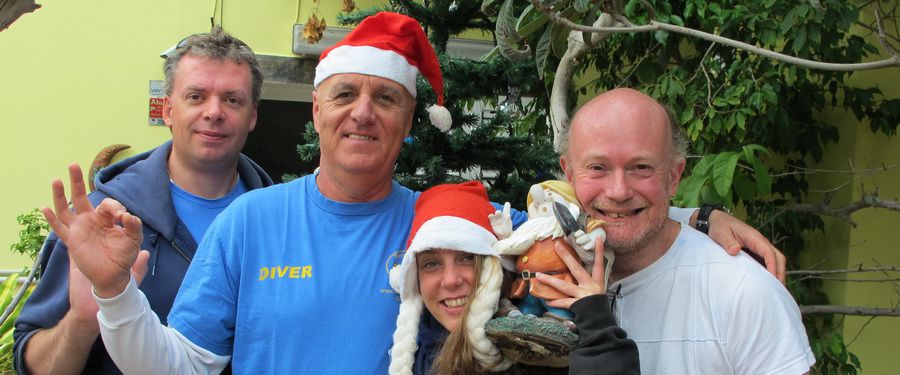 Come and Dive in December or January
Diving Gift Certificates
Want to give the perfect gift? You Can! Contact us by our web-form and we can work out a Gift package for you. You can give a daycourse, a days diving or a PADI Course or training materials as a gift!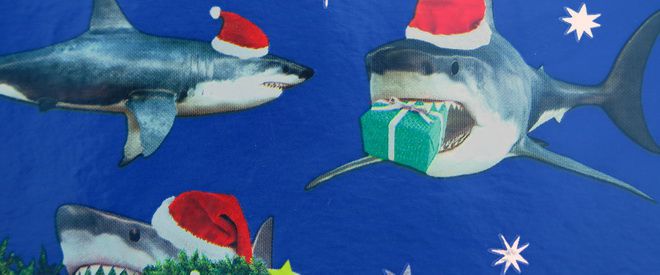 Gift packages available
Discover more secrets of the best diving in Gran Canaria