Plan your dive trip, beginners course, PADI Course
or snorkelling tour to the El Cabrón Marine Reserve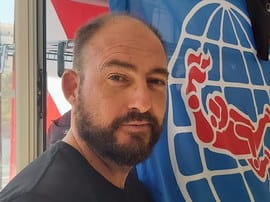 What would you like to know?
It´s normal to have lots of questions when you want to explore a new diving area. Below are some pages which help answer major questions such as where to stay, where to dive in Gran Canaria or which courses you can take.
Or if you want just fill in the Express Request form below, then we will try to answer your questions fully and quickly so you get the advice you need to plan your diving with us.
Express Planning Form
To ask us your questions so we can plan you experience, fill in as many details as possible. If you are unsure leave them blank. When you press [send] the information will be immediately placed in our e-mail inbox and we will answer your questions as soon as we can.
You can also get alternative phone and address details here.