PADI Emergency First Response (EFR) Course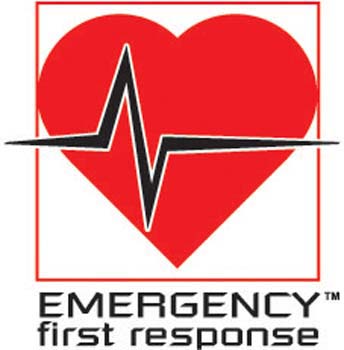 Description
This one day course takes you through common first aid problems and their solution including care of patients suffering from conditions as diverse as heatstroke and hypothermia. It includes training in Rescue Breathing and Cardiac Compressions.
Minimum Requirements
You must be over 15 years of age. This course is open to divers and non-divers alike and is a 'dry' course
Course Content and options
After some introductions to common first aid problems we work through a series of different conditions and teach you how to help others in a series of emergency and first aid situations..
Skills covered
The course covers making a casualty assessment, providing Basic Life Support, and how to give CPR in an emergency.
Duration and Logistics
This is a one day course. All transfers included.
Languages
English - Instruction, Books and papers, Video
Deutsch - Instruction, Books and papers, Video
Espanol - Instruction, Books and papers, Video


What you get
PADI Emergency First Response (EFR) qualification.
Price
€125 per person including registration with PADI as an Emergency First Response (EFR)provider, who will then provide a training qualification card. The price includes all logistics, collection and return and PADI Registration fees. The course manual is priced at €20.00.

Special Offer: If two or more people book on the course together, there is a discount of 20% on the second and subsequent members of the group. Where a family / partners are taking the course a ratio of one manual between two is acceptable.

Special Offers "Spring into the water" 2017

Book now and save! Book your 2017 diving course and get a 'Spring into the water', or take advantage of extra discounts for pre-booked courses during Spring 2017

Two-for-One on PADI Crew-packs for your PADI Course.
If you are taking the PADI Scuba Diver, PADI Open Water, PADI Advanced or PADI Rescue Diver Course, then you can get a second Crew-Pack at no extra cost!. You can either get two the same if two or more people do the course, or you can choose an extra manuals for future courses. For example, when you do the PADI Open Water you can get both your PADI Open Water and PADI Advanced Crew-packs saving up to €50 on your PADI Advanced Course! Lowest priced manual is free.


Free Equipment hire on additional days!
If you complete a PADI course with us you can book extra days of diving .. and get the equipment hire free of charge! You just pay for the dives and Save up to €20 per person!


Save up to €25 with Free manuals on PADI Speciality Courses - Book one of our top 6 PADI Speciality course for low season weeks and we provide the manual (normally €25) for free. You can choose Nitrox, Deep, Wreck, Multi-level, Digital Underwater Photography or Shark Aware Speciality courses as part of your training for the PADI Master Scuba, and manuals are available in English and German (for other languages check availability).


Free Camera Hire for all Daycourses. If you book a Daycourse then each group can use one of our Underwater Action Cameras to record your dive. You can bring a compatible micro-sdhc with you or buy one from us, saving you up to €13.00 and helping you take some great memories home with you.
Public Services Week -1 May - 13 May
We know how hard many public service workers such as Teachers, Nurses, Police, Fire, Military and others have to work shifts over Christmas and Public Holidays to keep essential services running. So to thank them for their dedication we are holding a ´Public Services Event´ in early May 2017. If you work for any public service including military, then a special discount will be applied to all diving during this period!

These low season prices apply to reservations for the periods 09/01/2017 to 31/03/2017 and from 01/05/17 to 24/06/17 for bookings made in advance through our website. These offers cannot be used with other offers and there is limited availability for some, so use our Contact form to get your discount confirmed. (E & O E)

Extra Dates! Due to Cancellations we have some extra places available for the same offers, from Saturday April 8th to Saturday 22nd April. Contact us and quote "EASTERSPECIAL" to find out what is available.

Use our Contact form to see if any offers are available for this course during your visit to Gran Canaria.
Offers subject to Instructor availability.
How to reserve your place on a course
You can fill in the Express course enquiry and reservation form or use the information on our contact page to email or call us to enquire about or reserve a place on your course.
Any Questions?
Check the frequently asked questions about training courses page, but if you still have some questions then don't hesitate to contact us by email to us at webinfo@DavyJonesDiving.com.