Public Services Week 2018
Scuba Diving Offers in Gran Canaria

Coming to Gran Canaria and thinking about scuba diving in January or May 2018? If you work for any public services (anywhere in Europe) then we have some special discounts available during 'Public Services Weeks' in January and May 2018. We know many hard-working Public Services and Military personnel protect us by working over public holidays including Christmas and Easter, so this is a 'thank-you' for the cover they provide. It applies to Fire, Police, Nursing and Medical staff, as well as Military and both local and central government civil servants. So don't miss the chance join our experts at Casa Limon and explore the best dive sites, at the El Cabrón Marine Reserve, just outside the quiet town of Arinaga at special prices in May

We are the closest PADI Dive Center to this spectacular Marine Reserve.
Lots of fabulous marine life and spectacular underwater scenery - full of surprises!
Our team of mature experienced instructors make sure you get the most out of your diving by supporting you and showing you some of the secrets of the area.
Highly rated PADI 5 Star Dive Centre - holder of two PADI Certificates of Excellence.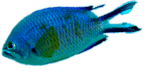 Our diving centre is in Arinaga, right next to the Marine Reserve, which means that you can experience this fabulous treasure-trove of marine life and sample the exceptional diving opportunities within minutes of leaving our dive school. And because we dive here all the time our experts know how to make your day with us special, and show you some of the wonderful sights on any dive. It's great fun to dive in these subtropical waters, and we want to make sure you get more from your exploration of the reserve. And with our diving centre only a few minutes from the diving sites you can relax in comfort between your dives in the dive centre.
During our special Public Services Weeks you can do any of our normal range of courses, dives, and other activities, all at discounted prices.

PADI 5* Dive Centre
Casa Limon, our Dive Centre in Arinaga has some of the best facilities and probably the best ambiance in the Canaries. The large garden is relaxed and friendly, and there is a choice of shady corners or a sun-deck to chill out in between the dives, while connecting with friends on the free wifi. Nearby, in the centre of the reserve, the Playa del Cabrón is a great place to learn to dive with one of our highly rated instructors, on a PADI Open Water Diving course, because it is sheltered and safe, yet has a prolific and colourful marine life. You can also take part in a more advanced course in the deeper waters, where some of the more unusual creatures are found, or take a snorkelling course or marine safari; and don't forget the advantages of our low VAT rate for buying your scuba diving equipment.

Hablamos Español

Wir Sprechen Deutsch

5
stars -
"Three great days diving El Cabron Reserve"
Just finished 3 days diving with these guys & would highly recommend for beginners or qualified divers. I chose Davy Jones after Internet research & consulting Trip Advisor reports. Arrangements before arrival were perfect & I was picked up on time on my first day. After completing paperwork & logbook checks...
2016-06-04
Bryan T
Published by

Tripadvisor.co.uk

See full review

All the Best Dive Sites
Our experts will help you explore the stunning subaqua scenery of the marine park with it's caves, arches, swim-throughs and walls, and we might show you schools of barracuda, a giant fish ball, the sedate glide of a sting-ray or angelshark, the unique beauty of a seahorse or a cuttlefish effortlessly changing colour. Every guided dive in the El Cabrón Marine Reserve will enhance your understanding of the complex ecosystems in marine environments.


A complete diving service
To help you get the best out of your visit to go diving in Gran Canaria, we aim to give a complete service which includes:
Free collection service from the Hotels in the South and Las Palmas.
Freephone service for easy contact (900 46 01 47)
The only PADI 5-Star Dive Centre on Gran Canaria's east coast.
The only BSAC Premier Centre on this Canary Island.
In the present 'credit crunch' you don't waste your hard earned diving money by not getting to see the best dive site on the island, or using the best facilities. Why put up with sites with only meagre fish life when you can dive in the Marine Reserve? And don't put up with second-rate on-shore facilities. If you browse through the photo gallery, or look at the dive sites, you will get a good feel for the marine life and variety here.
Plan your dive trip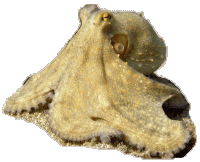 So get in contact with us now, by email, fax or phone, and our experts will arrange your exploration plan in one of Europe's best dive locations. Remember that the Public Services weeks are the first two weeks in May and that we operate a free collection service! If you are anywhere in Maspalomas, Playa del Ingles, Sonnenland, San Agustin, San Fernando, El Tablero, Bahia Feliz, Vecindario, Agüimes, and Meloneras, then it takes an average transfer time of about 25 minutes.
Discover more secrets of the best diving in Gran Canaria