Hoe om ons te vinden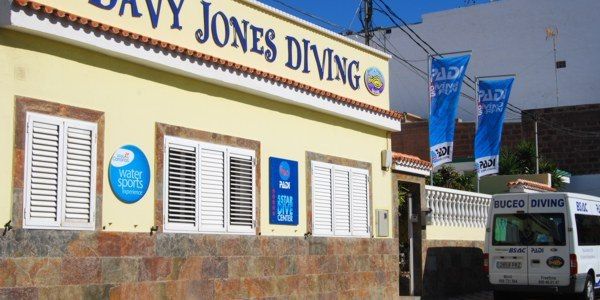 Wij ontwikkelen nog ons kaarten, bijgevolg alstublieft de richtingen beneden volgt.
Richtingen van Playa del Ingles
Neem het autosnelweg GC-1 Noorden naar de luchthaven. Nadat voorbijgaan El Doctoral en het 'Atlantico' Winkelend midden aan de linkerkant, neem de uitgang voor Arinaga en Vecindario, naast het groot Kantoorblok voor 'Conforama' op het recht.

Kom te het einde van de slippen straat en draai recht en deze straat door de Freeport Zone volgt voor over 1km over een indirect, dan volgt aan het tweede indirecte de tekens voor Playa del Arinaga en draai linkerzijde voor een blok door de Cement fabriek (Yesos Canarias).

U komt te een klein, dat indirecte is na 300m en dan onmiddellijk nog een indirect met een Miniatuurlighthouse in de midden. Draai recht aan de seconde en de Hoofdstraat in Arinaga volgt. Ga rechtstreeks over het indirect met het visser standbeeld, verleden de kruising door de kerk tot over drie kwarten van de weg beneden in de Hoofdstraat u komt te het teken aan het 'Cabrón Reserve' op je recht en het 'Bar del Pino' op een hoek op je linkerzijde. Draai links hier en neem het tweede recht op Calle Luis Velasco. Davy Jones Diving is ongeveer 100 meters, die verder zijn langs op het recht.
Some hints:
We don't know why junction 3 follows juntion 28
Most side streets in Arinaga are one-way in an alternating grid
If you come to the Airport you have missed the junction!
If you get lost in Arinaga ask for the Shell Garage (gasolinera) and start again down the main street
Our Diving School is a bit of a Tardis - our frontage is narrow but we have great depth and width!
Don't hesitate to call us on 699 721 584 if you want more help!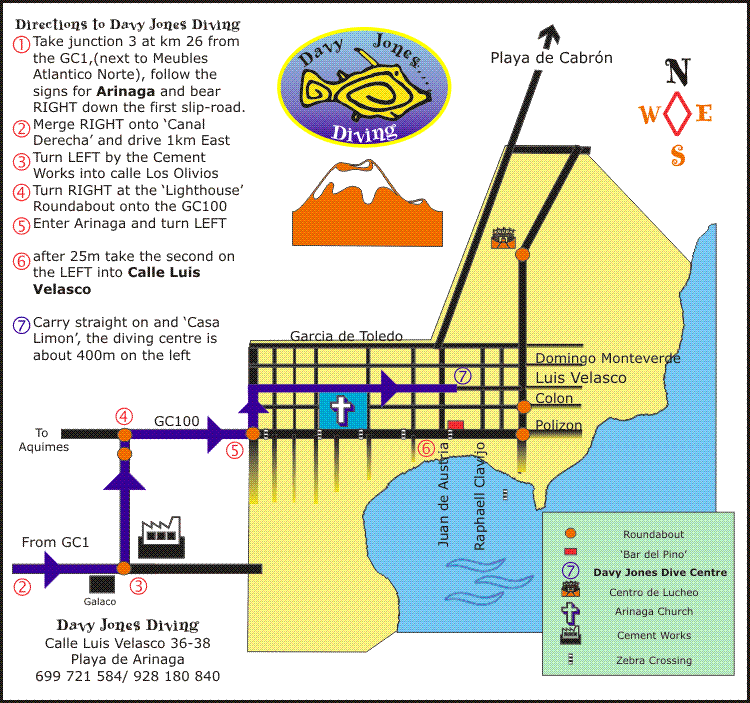 Ondek meer geheimen van het beste duiken In Gran Canaria