Special Events and Offers!
Here are several of the special offers and additional discounts available at the present from Davy Jones Diving for scuba divers and snorkellers in Gran Canaria. All offers are subject to availability.
Special Prices for Spring 2020 (DIVESPRING20)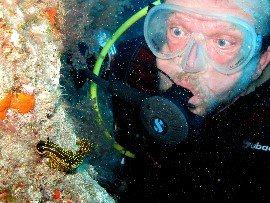 Book now and save!
Book your 2020 diving course and get a 'Spring into the water', or take advantage of discounts for pre-booked courses during Spring 2020:
10% off our normal diving prices for El Cabrón Visitor and Discovery packs and the Gran Canaria Explorer packs
Special price of €80 for all day-courses.
Up to 15% off all PADI courses from 1st May to 31st July. Book your PADI Course now and save money! If you come on your own save 10% on our fees and training charges, for two or more people taking the same course save 15% per person on our fees and training charges (discount does not apply to PADI fees).
Free Equipment hire on additional days!
If you complete a PADI course with us you can book extra days of diving .. and get the equipment hire free of charge! You just pay for the dives and Save up to €20 per person!
These low season prices apply to reservations for the periods 08/01/2020 to 28/03/2020 for bookings made in advance through our website. These offers cannot be used with other offers and there is limited availability for some, so use our Contact form and ask for 'DIVESPRING20' to get your discount confirmed. (E & O E)
Go-Warm during your Spring diving!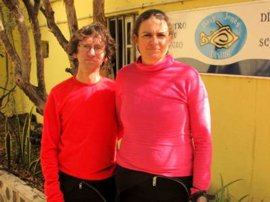 last year we introduced the 'Go-Warm' concept for PADI referral course, so that you can take your pool lessons in your local swimming pool with a local dive centre, and then do your PADI Open Water dives in the warm waters of the Canaries.
And for anyone who gets really cold, we have added extra thermal undershirts and gloves to our stock of dive clothing, so that you can 'chill not freeze' while you are diving here in winter. These are available for all our divers (not just the course divers) so to get more enjoyment out of the winter dives (when the angel sharks and rays are most active) make sure to ask for extra layers when you dive with us.
Don't miss these! Other Special offers for Spring.
Save up to €20 with Half-price manuals on PADI Speciality Courses - Book one of our top 6 PADI Speciality course and we provide the manual (normally €25- €45) for free. You can choose Nitrox, Deep, Wreck, Multi-level, Digital Underwater Photography or Shark Aware Speciality courses as part of your training for the PADI Master Scuba, and manuals are available in English and German (for other languages check availability).


Pay in Cash and get a free T-Shirt!. Rather than the bank taking a charge on everything we do, if your bill is €250 or more and you pay by cash you can have a free Davy Jones Diving T-Shirt!


Discover more secrets of the best diving in Gran Canaria