Scuba Diving in
Las Palmas de Gran Canaria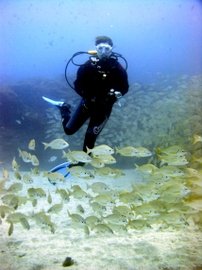 We frequently get asked about the scuba diving or snorkelling in Las Palmas in the North of Gran Canaria. There are in fact two different sets of answers, one for those in Las Palmas who want to dive in the El Cabrón Marine Reserve, and those in south of Gran Canaria who want to dive in Las Palmas!
Las Palmas is a lovely city - it is reported to have one of the best climates of any city in the world, as in winter it does not get too cold, and in summer it does not get too hot.

It also boasts the longest urban beach in the world - the Playa de Las Canteras which runs along the North West side of the city. As far as diving is concerned it can also boast some of the best wreck diving in the Canaries, with the Arona and Kalais in particular offering great dives for more advanced divers. It also has some more shallow dives near Las Canteras beach where the local Spanish Dive Centres take trainees to develop their skills. However some visitors have found Las Palmas a bit frustrating as it lacks a good site for the average diver, and negotiating places with the local Spanish dive centres to visit the wrecks is not straightforward.
Short Visits and Cruise Ships
We regularly get asked if we can meet some of the many cruise liners and other ships which visit Las Palmas and organise a day's diving for them in the Marine Reserve at El Cabrón. The answer is almost always 'YES!'. The cruise liners usually dock at around 8.00am and depart around 5.00pm, which gives plenty of time for us to organise your transfer down to Arinaga, do two great dives in the marine reserve, and get you safely back in time to join partners and friends on your boat. There are a couple of cruises that dock much later and for these it is still possible but more difficult to organise.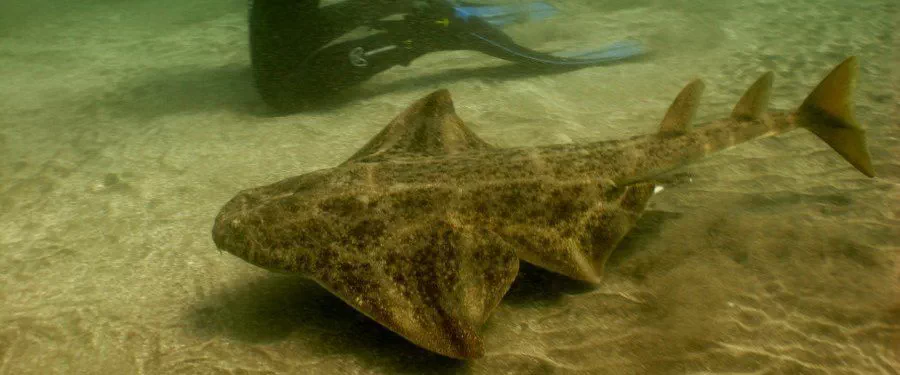 We have also organised courses and diving for other groups who have visited Las Palmas, including the percussion group 'STOMP', members of the 'Cirque du Soleil', the Philadelphia Orchestra, the Finnish National Radio Orchestra, the 'Class Afloat' (in a tall ship) and visiting warships from at least three navies.
Boat Diving in Las Palmas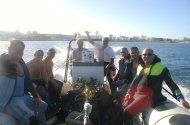 There are two excellent dives in Las Palmas which are suitable for divers with a second level qualification such as BSAC Sports Diver or PADI Advanced Open Water. One of the best wrecks, the Arona lies in 35m of water and is one ofthe best wreck dives in the Canaries because of its size.
The Arona is a little to the South of Las Palmas and often has exceptional visibility as it is not close to the port. It lies on its side and can have a stiff current.
The other really special dive in Las Palmas is called 'La Catedral', and consists of a series of underwater caverns, arches and swim-throughs the size of a cathedral! This too is a challenging dive and requires divers with good experience and qualifications.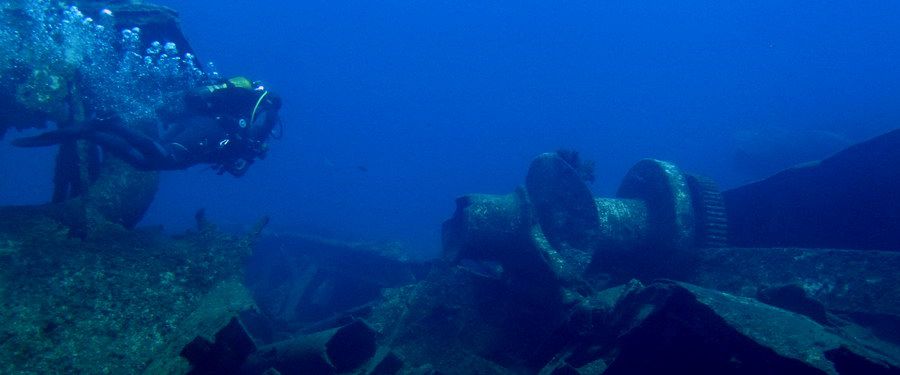 Diving in the El Cabrón while in Las Palmas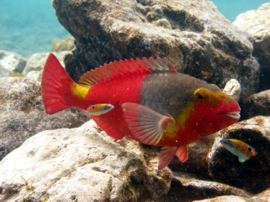 If you are visiting Las Palmas, and want to dive in the marine reserve we can offer diving excursions in the marine reserve at El Cabrón. Las Palmas is not on our normal 'collection' route, but if we have a spare vehicle we can arrange for customers to be collected from Las Palmas. In busy periods it is not always possible to offer this, and in this case we have a simple method to get to Arinaga which involves an express bus from Las Palmas to Cruce de Arinaga, where we collect you.
The El Cabrón area is famous because the volcanic reef has arches, caves, cliffs and with these varied habitats it is a marine-life hotspot where you can see almost the whole catalog of marine species from tiny seahorses to angel sharks and butterfly rays.
The main advantages of diving in the El Cabrón Marine Reserve are:-
See more, with over 10 routes and 400 marine species
'Casa Limon' is the most spacious and relaxed dive centre in Gran Canaria
Our team are mature, knowledgeable and highly rated on TripAdviser!
Winners of the PADI Outstanding Achievement Award 2018
5
stars -
"Relaxed and rewarding day of diving"
A very relaxing yet rewarding day of diving with my two sons. We were picked up from our stay on the agreed time (no waiting), with a swift transfer to the diving center. Nice garden like diving center facilties, with an instructor speaking dutch (our native language) as a bonus. The Cabron area is excellent for diving; lots of sea-life, two sightings of angel shark, and a trumpet fish. Thanks again for the memorable day!
2016-05-07
Egbert_Eindhoven
Published by

Tripadvisor.co.uk

See full review
If you want to take a PADI Course while you are in Las Palmas, this can also be arranged. We are the only PADI 5-Star Resort on the East coast of Gran Canaria that can offer PADI courses in English, German and Spanish , and we have been approved by the Canarian Government to offer both diver training and excursions.
So If you want to do several days of good diving there is no need to worry. It only takes just over thirty minutes to get to the marine reserve at El Cabrón near Arinaga on the East Coast. This is recommended by all the locals as the best place to dive in Gran Canaria.
The local diving guidebook "Descubre Gran Canaria Bajo el Mar"(Discover Gran Canaria under the sea) says "Without doubt, one of the best diving spots in Gran Canaria". There is plenty of diving, there is one of the best mixes of marine life on the island, and you can dive over ten different routes in the reserve. The area was featured in the January 2008 edition of 'BSAC Dive' magazine. If you are staying in Las Palmas or on the east coast then the place to do some great diving is in the Marine Reserve at Arinaga.
Wreck diving excursions to Las Palmas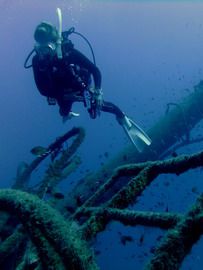 On the other hand, if you are staying in the South of Gran Canaria, and want to dive the wrecks of Las Palmas, we can organise excursions to these dive sites for suitably qualified divers. We will organise all the logistics including end to end transport and any equipment or other requirements. As the diving in Las Palmas is more challenging we do insist that everyone has dived with us in the marine reserve before we take them to Las Palmas and so these dives are more suitable for 3-5 day dive packages. Diving in Las Palmas is subject to both the weather and the availability of places on a locally licenced boat, so please talk to us early if you want to visit these dive sites.
In summary, if you are coming to Las Palmas by Cruise Liner or Boat, you can dive with us in the Arinaga Marine Reserve; If you are staying a few days in Las Palmas we can organise more diving or PADI Courses; or we can take you from Puerto Rico or Playa del Ingles to Las Palmas for a wreck dive. It is only a short journey to Arinaga and the El Cabrón marine reserve where our expert instructors can organise some top diving experiences for you.
If you want any further information please use our contact form and ask us about diving in Las Palmas.
Remember our FLEXI-BOOK offers!
NO Deposit, Cancellation or Change fees!
Discover more secrets of the best diving in Gran Canaria