Gay Diving in Gran Canaria
During 2003 and 2004, A PADI Instructor worked here on Gran Canaria in conjunction with our dive centre, and offered dedicated diving trips to the gay and lesbian community, and took them diving in the beautiful waters of the El Cabrón Marine Reserve.
Unfortunately, he has now moved back to Holland, and we are unable to offer the 'dedicated' trips that he organised, and are unaware of any other gay instructors on the island. However many of the divers from that time return regularly to Gran Canaria and dive with us, or take dive courses here in the el Cabrón marine reserve. There are many times of the year when we are quieter and so can organise courses for couples or small groups which are dedicated to those members, and we continue to welcome divers from all over the world. Our daily collection service covers all the main hotels and appartments including gay and lesbian units.
So if you want to experience the very best of scuba diving here on Gran Canaria, then please contact us on webinfo@davyjonesdiving.com and we will be happy to help you plan some fabulous diving while you are here.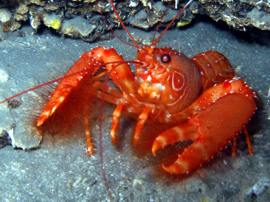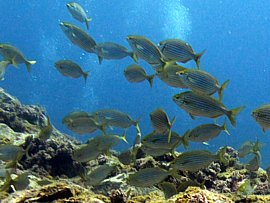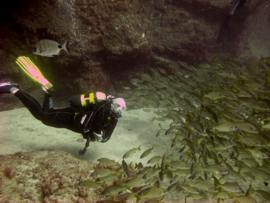 Discover more secrets of the best diving in Gran Canaria