Safe locations for SCUBA diving during Coronavirus
Diving in the Canary Islands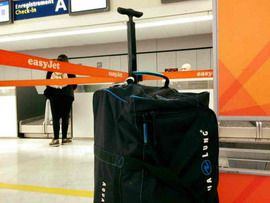 The outbreak of Coronavirus (COVID-19) in China and the subsequent spread to other countries in the Far East and Europe has led to huge uncertainty about travel plans and holidays for 2020 and 2021. While many main cities have good infrastructure, many of the more exotic dive locations lack modern accessible hospitals and medical facilities. The fiasco of the quarantine of the 'Diamond Princess' cruise liner has shown how the virus can spread rapidly on boats, and raised questions about how it may spread on small busy liveaboards, and the care or quarantine that could result
Most of the smaller Pacific nations including Micronesia, Fiji and the Marshall Islands have already introduced travel restrictions. Visitors to these tropical islands must have spent 14 days outside an infected country, so travelling via Japan, Hong Kong or the Philippines are no longer viable travel routes. Some groups of divers have already been turned away in February 2020.
For many divers, it is not only the threat of the virus itself, but also the disruption of being caught up and quarantined or refused travel because of somebody else who has the virus.
In times of regional threats on the other side of the world, many European divers ask us how diving in the Canary Islands compares with diving in popular Far East Scuba diving destinations such as Singapore, Indonesia, Philippines, Thailand or Vietnam, and what medical facilities and infrastructure are available to support divers in case of a medical issue.
The Canaries are an excellent place to dive ... the temperatures are sub-tropical so you can still dive in a wetsuit and there are plenty of colourful species to watch. The colours may not be as vivid, the reefs are volcanic not coral, and there are fewer big pelagics than in the tropical destinations, but marine life is much more prolific that the Mediterranean, with sharks, rays, turtles and wrecks and plenty of strange and unusual marine life to see.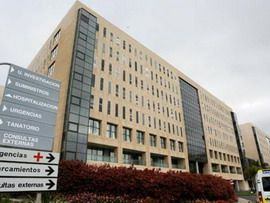 Latest situation in the Canary Islands
There are seven different Islands in the Canaries, and so far there have been only a very limited number of people confirmed with the virus, all tourists on the Islands. One German tourist who had returned from China was confirmed with the disease on La Gomera and quickly isolated at the beginning of February; and members of a group including one doctor and his wife, who had all travelled from Northern Italy were confirmed and isolated in Tenerife. So far (07/03/20) there are less than 20 cases, with only a handful on the other islands (Gran Canaria, Lanzarote, Fuertaventura, La Palma or El Hierro). Almost every case relates to either Italian Tourists or residents who have returned from Italy or been in contact with these groups.
Most importantly in the current situation, the infrastructure for travel, communication and medical care are all at first class, European levels. When combined with the 'fortress Europe' policy being adopted by European countries to isolate and contain the spread of Coronavirus, it means you can still plan a diving break to sub-tropical waters within Europe with much more confidence and a lower risk of travel disruption.
It also looks like the containment in the hotel in Tenerife has been much better managed than the cases in the Japanese cruise ship.
For travel within Europe, the Canaries are generally a single journey without having to mingle with large crowds from all over the world at a busy interchange.
5 Tips for Dive Holidays, courses or breaks during the Coronavirus outbreak
You can see our five tips for 5 tips for dive travel during Coronavirus on our 'Dive Tips' Blog.
Diving in the Canary Islands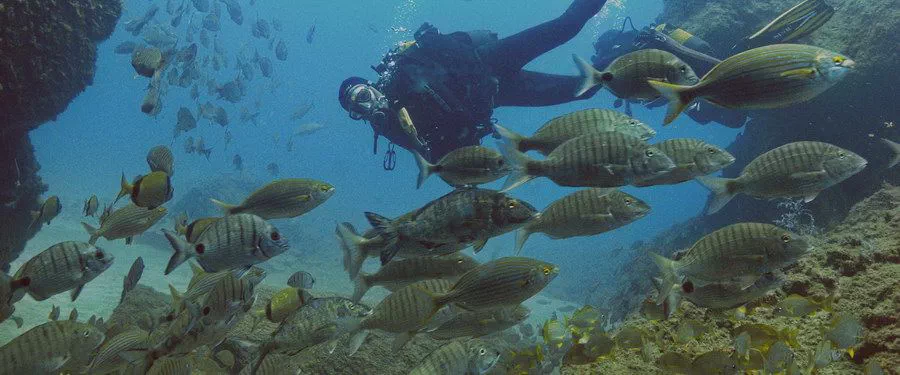 The first surprise is that the Canaries and some Middle East and Far East destinations are both as far South!. Two popular diving destinations, Sharm-el-Sheik in Egypt and Arinaga in Gran Canaria both sit at Latitude 27.85º.
Yet because of the geography surrounding both, the Canaries have a cooler sub-tropical climate, while the Far East has a warmer Tropical climate. In summer the difference in water temperature is significant with temperatures up to 30ºC in the water in the Far East, while the Canaries reach a peak of about 24ºC; however in winter the difference is much less, for example with the Red Sea cooling to low 20's while the Canaries, warmed by the Gulf stream in the Atlantic, only drop to around 18ºC.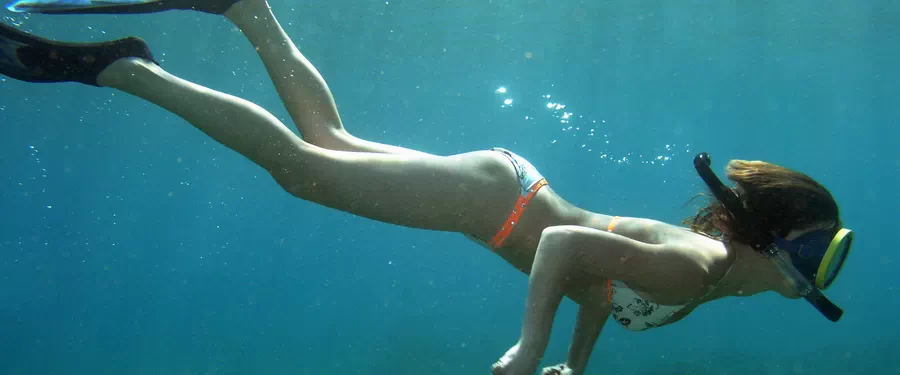 Secondly, many people think that as the Canaries are 'in the Atlantic' they suffer from the same sort of stormy weather, icebergs and cold water that could be used as a backdrop for a remake of 'Titanic'.
The reality is that weather conditions are very stable in the Canaries, with high pressure from the 'Azores High' for much of the year and steady trade winds in summer. Just like any dive location, the Canaries can have odd stormy days, but if you look at our history of diving conditions in Arinaga you will see that we dive nearly every day of the year.
The Canaries have always been renown for their sunshine, and even in winter there will be the chance to top up the tan on the non-diving days. In summer, surface temperatures in the Far East can sizzle at over 45ºC in hottest seasons, while in the Canaries a temperature of around 35ºC is more common, with the trade winds cooling the air. Las Palmas, the capital of Gran Canaria is rated as having one of the world's best 'City' climates - not too hot in summer yet comfortably warm in winter.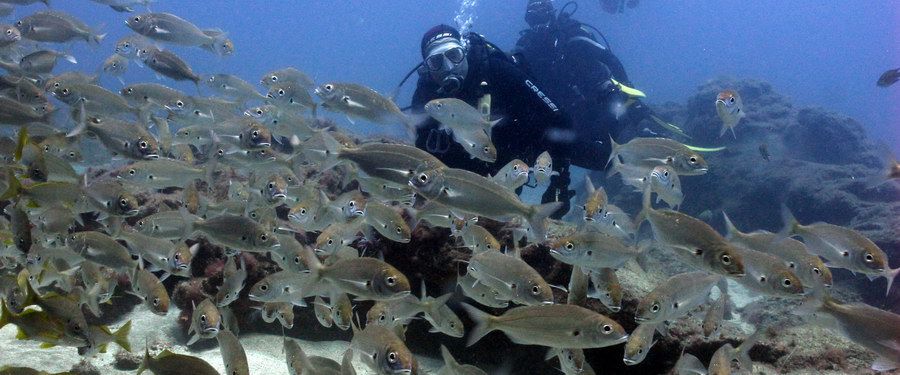 This difference is enough to restrict coral growth in the Canaries, yet the diving conditions can be very similar, with good water clarity for most of the year in both areas. The Canary Islands have a range of colourful fish including parrotfish, wrasse, damselfish, glass-eyes and more, and if the Canary Islands lack the variety of the far east and some of the 'wow' species, there are many species common to both areas, including lizardfish, goatfish, pufferfish, barracudas and moray eels which can be found in abundance here in the Canaries.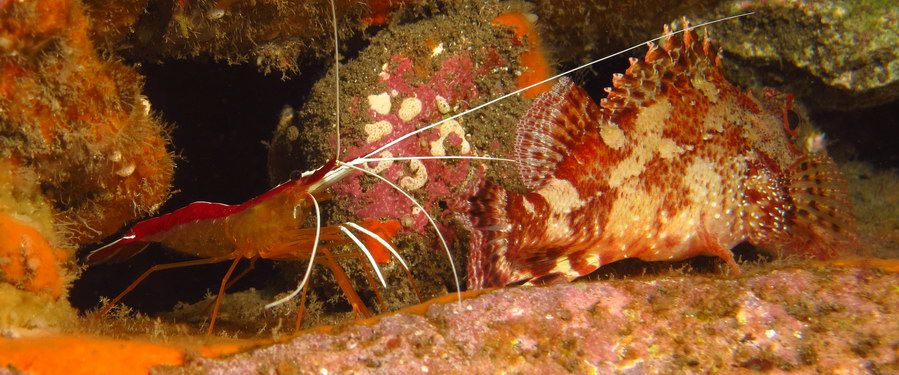 More of interest to divers, is that the volcanic seabed has many dramatic rock formations that can be a major attraction to diving in the Canaries. The volcanic rock has been eroded in many of our dive sites to create caves, swim-throughs and spectacular underwater arches. And if you like the dark it is easier to organise a night dive in the Canaries, as they are not hindered by 'Security Restrictions'.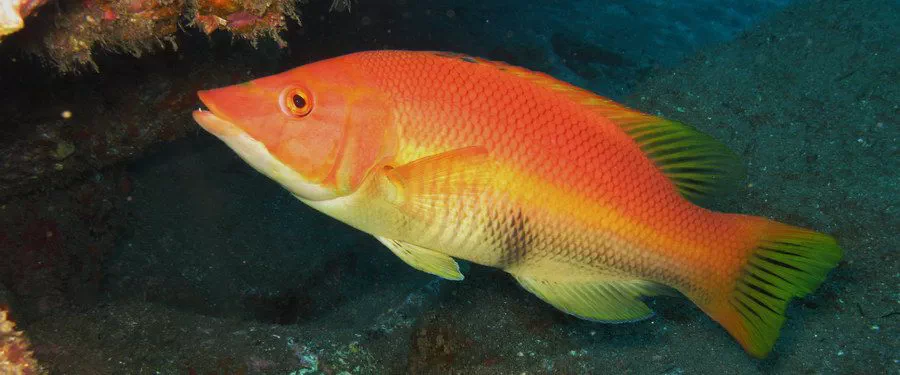 If you are bringing your camera to take underwater photos then there are plenty of colourful subjects, such as cleaner shrimps, tiger morays, glasseyes, parrotfish, damselfish and wrasse. Watch the video below of just one dive in Gran Canaria and you will get a good idea of the variety and colours of the marine life here.
The Canaries are also a great place to see bigger species, such as angel sharks and rays. There are five common species of rays (common, round, marbled electric, eagle and butterfly ray) and occasional visits from rough-tailed, and bull rays, manta rays (in autumn) and skate.

Another misconception is that diving in the Canaries is a bit like the Mediterranean. Fortunately this is not the case, as the Canaries have not suffered from the over-fishing of the Mediterranean, and are much warmer all year round than the Med. Diving in one of the high-energy dive sites of the Canaries such as the El Cabrón Marine Reserve in Arinaga is a very different experience to some of the relatively lifeless areas in the Mediterranean.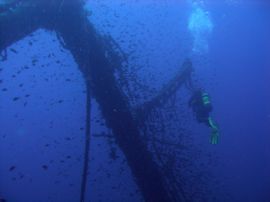 Finally, if you are into wreck diving rather than reef, then Las Palmas in Gran Canaria has one of the best collections of diveable wrecks in the Atlantic. "The wrecks here are bigger and better than most Red Sea wrecks" is what one photo-journalist said when he did his first dive on the Arona outside Las Palmas.
So where are the best places to dive in the Canaries?
El Hierro is one of the top locations for more experienced divers, but it is also one of the most difficult to get to, especially from Northern Europe. You first have to fly to Tenerife, then get another flight or ferry to the Island.
Gran Canaria is the most Southerly Island, and the El Cabrón Marine Reserve in Arinaga, is one hot-spot that is easy to get to, where you can regularly and safely see angel sharks in winter. It was highlighted by PADI as one of 'Three Incredible Marine Reserves' in a recent Blog post
Los Gigantes in Tenerife is famous for the stingrays, which are fed by hand by some of the dive centres there.
Las Palmas on Gran Canaria has the biggest wrecks, including the Arona and Frigorifica, and the 'Catedral' is a dive into huge underwater caverns that should not be missed.
Puerto del Carmen in Lanzarote has several wrecks close to the harbour, and the 'Museo del Atlantico' is an underwater sculpture park.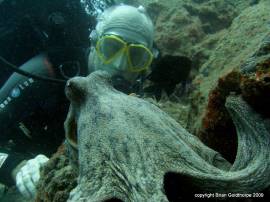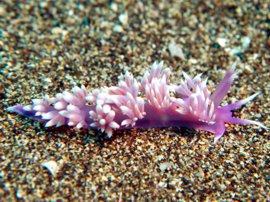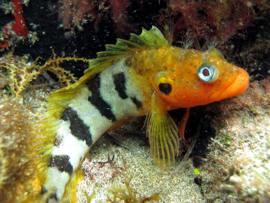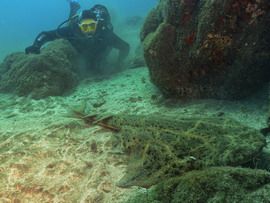 5
Stars -
"What a fantastic outfit!"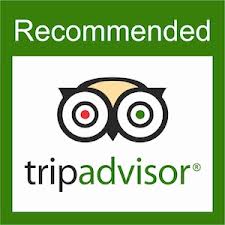 What a fantastic outfit! All the staff were welcoming and helpful from the outset. Booked the advanced open water course having completed open water in UK. Day one was spent getting back into things, a couple of fun dives (no doubt testing that we weren't clowns!). Thanks Hector and Edwardo. ..... Thanks again for a fab week, we'll recommend to the world and look you up if we're in Gran Canaria again. Give us a shout if you're ever visiting West Wales, we'll throw you off some cliffs Coasteering :D Cleopatra & Jerry x
26-02-2018
Cleopatra_CB
Published by

Tripadviser.com

See full review
PADI Training Courses in the Canary Islands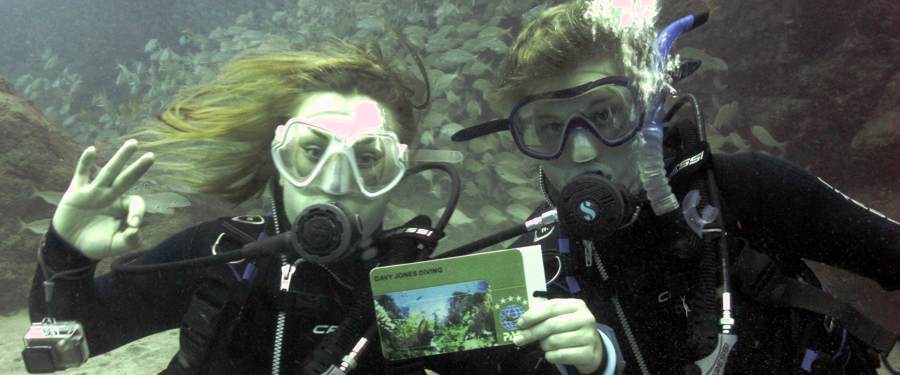 When it comes to diver training, there is little to choose in terms of facilities and structure between the Canary Islands and the Far East. Both have long established, professional training Schools, which are regulated by their governments to achieve high standards of safe training. There are schools which cover PADI, BSAC, CMAS, ACUC and several other training brands throughout the Canaries.
If you are looking to fit in a course quickly, the ability to vary flight days can mean that you do not need to spend a full week away to get a qualification that is done in two or three days. Diving hot-spots such as the El Cabrón Marine Reserve make an excellent place to take courses such as the PADI Open Water Course because you get to see lots of interesting marine life such as cuttlefish, arrowhead crabs, octopus, trumpetfish, parrotfish, damselfish, wrasse and much more on all the training dives. We run courses all year round in the El Cabrón Marine Reserve so there are no restrictions on when you can do your course.
Canary Islands for Families?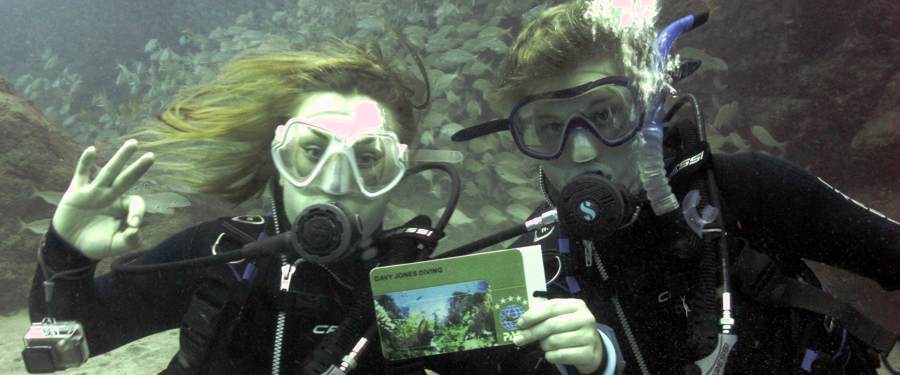 With current safety concerns over Coronavirus and travel disruption to the Far East, if you have a family with you, they will feel safer and secure in the Canary Islands. The Canaries have a much better developed infrastructure for tourists, and are a modern, western country with a stable economy, good communications and government, and they have created an open and accessible tourist economy with a wide range of family and adventure options.
There is a huge range of accommodation in the Canaries from simple apartments to five star luxury. Packages are easy to organise and there are plenty of flights from all over Europe. In contrast, many families feel constrained by the security, religious and cultural differences in some Far Eastern countries. For families with a mix of diving and non-diving members, the Spanish Canary Islands offers options such as theme parks, carnivals, concerts, unrestricted travel, car hire and diversity which may be more and more difficult to find open when visiting the Far East for Scuba Diving.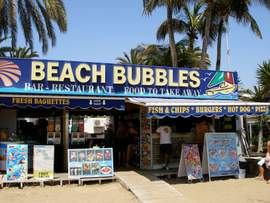 For some families, food and drink are a key factor, and our personal experience is that food standards are much higher in Spain. Those who are predisposed to stomach upsets may be put off some Far East countries by stories of 'the Pharoahs revenge'. If you enjoy an alcoholic drink then remember that alcohol is only available to tourists in their hotels in some Muslim countries, and the range and choice is less than found in European hotels.
Summary
If you want a good dive destination without a long flight and changes in Far Eastern airports, then you should come and try the Canaries. The Canaries have much more variety of diving than the Mediterranean, as well as warmer seas. If you are worried by the political uncertainties or heavy security in Egypt, or looking for a short 'winter sun' break with a couple of days diving, or perhaps a family holiday where diving is just part of the mix, then the Canary Islands have many advantages.

When you take into account the ease and frequency of flights to the Canaries; low-cost flights from Ryanair and others; Euro pricing and currency and good technology support and infrastructure; then the Canaries can make a great place for a 'long diving weekend' or mixed activity trip.
Still got questions about diving in the Canaries? Please do not hesitate to contact us and we will be happy to help!.
Remember our FLEXI-BOOK offers!
NO Deposit, Cancellation or Change fees!
Discover more secrets of the best diving in Gran Canaria